One of the most annoying things with mobile device is to
charge it up now and within few hour, it automatically drain itself without any
usage. It is an aberration for your
android
, iPhone, blackberry,window phone8
battery to drain itself out without usage.
I'll quickly engage you with a simple do it yourself way of
preserving your battery life up to 48hrs.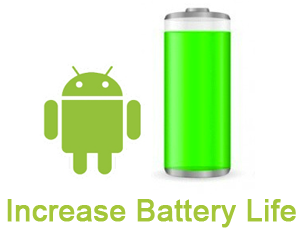 How Can I Make My Mobile Battery Last Longer Than 48hrs
==>Your Screen: Your screen draws by far the most battery
from your device. The best way to minimize your screen's battery usage is to
turn the brightness down by going to Settings > Display > Brightness, you
can uncheck "Automatic Brightness" and put it on something like 10%.
==>Cellula data: Unfortunately, one of the biggest
battery killers is your cellular and data connection. In most cases, Edge
sustain your battery life even when you have 3G or 3.5G network
==>Bluetooth: Having your Bluetooth on all the time
drains your battery life. It's appropriate to turn it off when you are not
using it.
==>
Juice Defender
: This is one hell of app for android users.
JuiceDefender
is an
automation tool that turns your Wi-Fi and cellular data on and off to save
battery life. Rather than keep a constant connection option, JuiceDefender
turns your data connection every so often—15 minutes, 30 minutes depending on how
you set it. Every Android users should install this app.
For BB10 users,
For iOS users,
For Window Phone 8 users,