Physical CDs is gradually going out of extinction the way
Video cassettes and radio cassettes went out of extinctions years ago.
In 2017 Internet streaming was the largest source of global
recorded music sales, the revenues generated from services like Spotify and
Apple Music surpass sales of CDs and vinyl records for the first time.
Everything has been shifting towards the internet and
digital sales… If you want to watch the latest movies, subscription video services such as
Netflix
, Hulu and Amazon Prime and others will
come to your mind.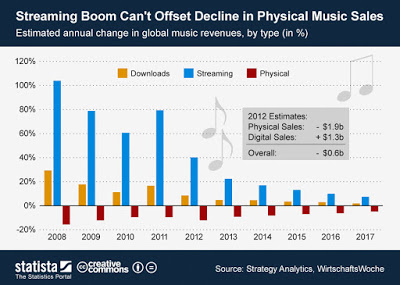 Technology retailer Best Buy will stop selling physical CDs has
"told music suppliers that it will pull CDs from its stores come July 1". Best
Buy will continue to stock and sell vinyls, which will be marketed with
turntables.
In South Africa, the sale of CDs is declining rapidly, but remains the most
popular way to buy music. Music revenue from the sale of physical media in
South Africa declined by almost 29% between 2015 and 2016, said IFPI.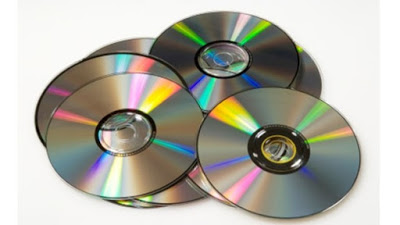 According to IFPI's data, physical revenues made up 52% of the South African
market in 2015, while digital accounted for 28%.
In 2016, physical sales decreased to 39% of the market, while digital
revenues made up 33%.
In Nigeria, when last did you buy Physical DVDs/CDs?
Reference: IFPI.org