The rate at which Android phones and tablet is been bricked this days
is super alarming. And I think a permanent solution should be proffered to it.
So if you're among those who have successfully bricked your
Techno
Android
device, then carefully
read the procedures below to fix it
aright. I'll quickly share with you three different method to get your device
fix back no matter when or how it was bricked.
Method One
The first thing you have to do here is to boot the techno android into recovery
mode and  Wipe the cache and factory
reset. If it didn't work, try method two below;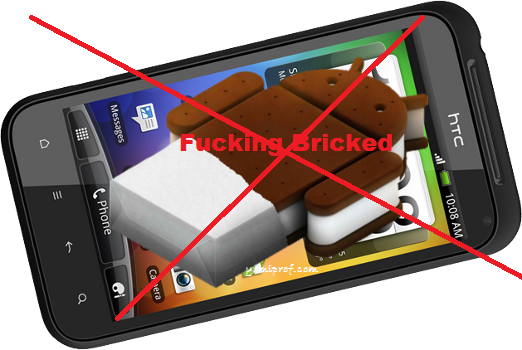 Method Two:
1. Get a phone of the same type that is not bricked
2. Boot the good phone into recovery mode (hold volume up + power button while
the phone is off)
3. Go to Backup and restore
4. Select Backup then yes to confirm
5. After Backup is complete, copy the backup file / folder from the SD card of
the good phone to the SD card of the bricked phone (maintain the file path)
6. Boot the bricked phone into recovery mode
7. Go to backup and restore
8. Select Restore
9. Select the backup you just copied and click yes to confirm
10. Your Tecno  phone should come back to life
If  perhaps your techno phone is so
stubborn and method two doesn't work, then try the next method below.
Method Three
Before we begin, I want to believe your Techno Android was rooted before it was
bricked or else you are wasting your time reading this method.
1. Download
PdaNet
2. Download
MTK Droid tools
2b. Get the the boot.img for your phone type from someone who has the same
phone as your bricked one (via MTK tools backup) or
downloadboot.img file
for your Tecno phone.
3. Put on the bricked phone then connect it to your PC (don't mind that its
stuck at the Tecno logo)
4. While the phone is connected, install PdaNet on your PC
5. Still with the phone connected, launch MTK Droid tools and extract its
contents (take note of where they are being extracted to)
6. Open the MTK Droid tools folder and launch MTK Droid tools (green logo)
7. MTK Droid tools should display your phone's details and the box at the
bottom should be yellow
8. Click root at the bottom, select Yes to any prompt and wait till the box
turns green
9. When the box turns green, click on the root, backup,  recovery tab
10. Click to choose boot.img file
11. Click Recovery and Boot then navigate to the boot.img from 2b and select it
12. Click yes to every prompt
13. When asked, click yes to boot into recovery mode
14. You should now have Clockworkmod recovery installed from which you can do a
restore, wipe cahe partiton, wipe davlink cache, reset to factory state or
flash a new stock or custom ROM.
That is it friends. Or are you still having problem with it? Post it here let's solve it together.