I was so fascinated by the Techno Phantom Z advert I saw during the
cause of watching the Brazil 2014 World Cup,
and I must tell you this is the badest kind of device Techno Company has
ever produce cos it came with 4.4 kitkat with octa core processor and 16mp camera. Let's
wait till it arrival.
If you are not using 4.4 Kitkat OS, then you are closer
to a destination I can't simply Phantom. To all Samsung Galaxy S GT19000 users,
follow the below steps to upgrade to kitkat if you've not done so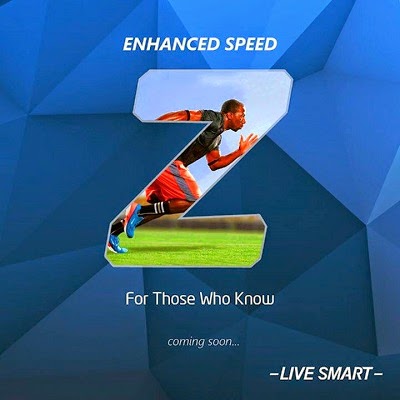 Before you begin…
==> make sure your
Android
Battery is above 50%. Also, make sure that the USB Debugging is enabled
from the path "Settings > Applications > Development > USB debugging",
enable the USB Debugging in your device.
==> Make sure your Galaxy S device is
rooted
or not by
using ROM Manager app. ROM Manager app
can be installed from the Google PLAY Store.
If it's rooted, continue to the below, if not request for a
guide on how to root it.
How To Upgrade To 4.4Kitkat
· ==>
Download the
Kit Kat 4.4 Package
from here to your computer. Once
downloaded, connect your phone to the computer with the help of original USB
cable and place these two zip files in your device.
· ==>
Turn Off your Phone so that it can be entered in
the Recovery Mode. Recovery mode in Galaxy S GT I9000 can be entered by
pressing the Volume Up Key + Menu Button and then press the Power button. Just
in case if the device gets turned ON in the normal mode, then you will have to
retry the process of entering the device in the Recovery Mode.
· ==>
Just in case if your device refuses to enter
into the recovery mode, download the "
ROM Manager
" app from the Google PLAY Store,
install custom Recovery image and then enter the device into the recovery mode
with the help of ROM Manager.
·==>
In recovery mode, select "install zip from SD
Card" to choose the KitKat 4.4 Firmware Package and then the Google Apps
Package. Please note that, it might take around 4 – 5 minutes for applying the
update. Once updated, select "Go Back" and choose the option of "Reboot System
Now" for rebooting the device.
Note: Just in a rare case if the device doesn't boot up
or show the home screen then remove the battery and reinsert the same to boot
the device again in the normal mode.
You can check the firmware update from the path "Settings > About Phone
> Firmware Version" where the firmware update version will be mentioned.
Are you confused? Ask your questions.