Hello guyz, I know you all have been waiting to heae from me most especially when the free Airtel + PDproxy stopped working Yesterday. Their network engineer seems to be awaken from his slumber but we are still working harder to get you a new free surfing tweak.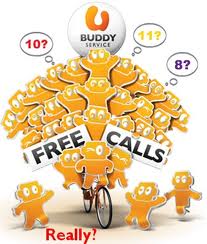 Those who has already upgraded their PDProxy account should login and a pause the account pending till when Etisalat server will get leaked. Fortunately, YourFreedom + Etisalat/Mtn is rocking on android but not fast.
What Next?
Those who are using Java or symbian phone can subscribe for Whatsapp unlimited plan as it powers your browser and some other application.
PC users should work with Airtel 4GB or Mtn Night plan pending till when freebie surfing will be inleashed.
Android users, Glo 9GB is still rocking hard; if you haven't tweak your imei, better do it now before it's too late.
Remember that my Job is to make internet surfing cheaper and accessible to everyone.