And it all started like a joke, When we taught MTN network
administrator won't return form Brazil, unfurtunatly, he returned and the tweak
eventually got blocked. Without much doubt, you've been able to enjoy the
MTN Bis
cheat before it got blocked. If yours is still working, don't hesitate to
codedly release it.
What is The Way Forward?
Well,
Glo Bis
still rocking on Android, BB and PC but not on
iPhone/iPad. You can always port back to glo in order to enjoy the full validity of
this tweak. Remember, you need to
change your imei
before you'll be able to
enjoy this on your Android device.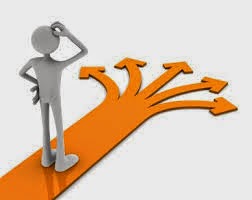 Mobile Uncle Method works perfectly for tweaking yourIMEI if you've
not yet done that. But those who are finding it difficult to tweak theirIMEI
should try this method below.
First of all, you will need to get the
IMEI number of any OS7 BB or click here to generate it yourself. Remember we are only trying to clone our
Android device to look like a bb device to glo server.
Blocking this tweak by glo simply
means Glo BB subscription will stop working on all bb phones.



What
You Need

You'll need gravity box and a glo sim.



==>Download gravity box
here
==>Run and install it on your
device
==>Make sure your glo sim is insert on your device.
Open gravity box. On gravity box, scroll down to the end, you will see
engineering mode
Click on engineering mode.
Swipe to the left once
Click on CDS information
You'll see Radio information.
Click on it.
Phone 1 represents your sim 1
While phone 2 is your sim 2
After clicking phone 1, you'll see something like this;
AT+
With a tab for Send At Command under and your imei no under.
Copy down your IMEI no in a safe place.
Click on it and type E.
Something like this will pop up
AT+EGMR=1,7″"
Select the first one which has 7 at the end.
Then click inside the box in between this symbol ""
That's where you will input your new IMEI.
E.g
AT+EGMR=1,7″New IMEI"
E.g
AT+EGMR=1,7″356786457556567″
Then click send command and reboot your phone.
Your IMEI has been changed.
==>Change your apn to blackberry.net and subscribe for Glo BB plan for 1k
3GB.
I can't really say if this will work
out for Samsung User but… maybe if it's didn't work for samsung users, I'll need to show you on how to Port your ROM to mtk