I know some of you are new to this particular topic I'm
about to talk about but all the same, though it' an old tutorial men't for
newbies in the android industry. Maybe you've been wanting to watch tv on the
go on your mobile device but you don't know how to go about it, then this
tutorial is going to show you how you can go about it.
I'll quickly show you the best tv apps for your android
device.
==>Sky Go: This is a popular
app among SkY TV users, The Sky Go App is free but you will be required to
input your Sky go subscribers details otherwise you won't be able to watch any
videos.
The skygo app's homepage comes in
lists, and they are categories of various videos available, the list is
categorized into various sections such as Movies, News, Entertainment, Sports,
Music, and Lifestyles.
The Sky Go app is one of the best
Android and iPhone TV app, it is very easy to use.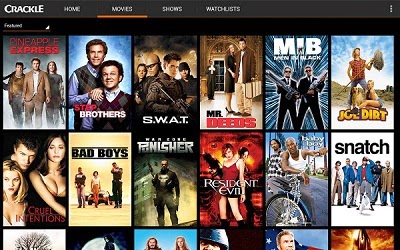 ==>Crackle: Crackle is another
great android app whenever there's need to turn your android app to a TV
devices.
The app allows you to watch movies
directly on your Android phones for free. Crackle provide the largest
list of TV shows and movies as well has high quality videos.
Every month more than 35 videos are
added to this app. It is a totally free App and also in used across various
countries.
==>BBC iPlayer: The BBCiPlayer app for Android is a wonderful TV app that allows you to watch live TV
programs of BBC Channels. It has a feature that allows you to watch TV
broadcast over the last seven days which means you won't have to worry whenever
you miss some programs during those period. You can easily use the app over
Wi-Fi or with 3G.
==>Netflix: Netflix provides
great quality videos for its users and also giving users the ability to pause
and resume videos, The app also helps in searching for contents easily as it
also recommends titles instantly as you search. Though the netflix app is free
but you will need a streaming service to use it. This app comes bundled with a
lot of contents and I bet you will enjoy this particular one.
This app is available on iTunes
and Android for download.