The Friday is actually
black
and I'm waiting for MTN, to
make it Ye'llo. This is just an intro to what you'll all see in December. It's
a season of free giveaway and festivity drawing closer every second, I know some
of you will surely have something to give out to fellow blog readers or perhaps
you have a business and you know you have serious promo this season, don't hesitate
to mail me so that I can help publish it on this platform.
Meanwhile, I'm warming up for my giveaway and I bet you can't
afford to miss this. IPhone users, I didn't forget you all even has you are all
clamoring for a better, cheap data plan. Wait, I've got something much more
better in stock for you.
Yaan
is a "
FREE
" and exciting location based "
INSTANT MESSAGING
" application developed by Magana Media, a Nigerian company to
help bridge the growing technological gap between Africa and the rest of the
world. According the developer, it allow you to send unlimited free text, voice
and pictures messages to your friends.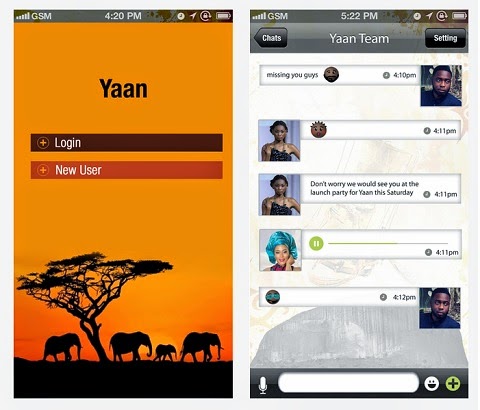 You can connect with people within and outside of your
social network with this app. There is more to it but you can download it right
away to explore more.
Unfortunately, it is not available for any other device
aside of iOS devices. But they are working on releasing for Android and other
platform.
Where Can I Download it
And to those who has been finding it difficult to get adsense approval on there blog, I think its high time we address this once and for all.