I love blackberry for this… It actually
makes every Blackberry users feel the relevance of this season. They had
earlier this month opened up some selections
of their premium applications and games for free download.The first
batch of
Blackberry giveaway
apps included in the promo ran until December 17th, with
another one which begun yesterday and will be closed on Christmas day.
Now that the new second week free
premium app download has begun, there is a whole new selection of popular and
useful apps and games to choose from. If you've ever admired or wanting to
download a particular app on Blackberry appworld, then this is the time as
great apps like Ultimate Backup for Blackberry,
Dream remote, Notification Hub etc and exclusive games like Odyssey HD
and many more.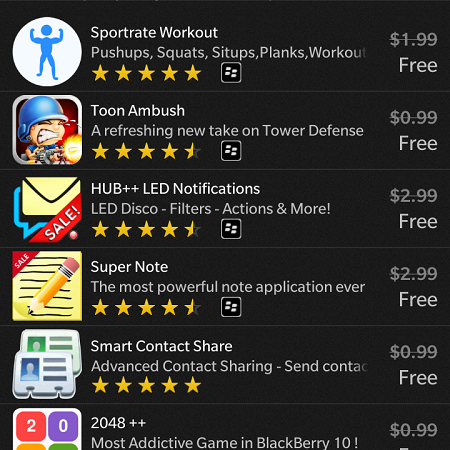 To view all of the apps included in
this promo you can click on the link here below to be taken directly to BlackBerry
World.
Click here
Supported Blackberry Device
Z10, Q10, Z3, Z30, Q5, Passport,
Classic and Porsche Design 9982 & 9983.
Don't miss out people, it's the season.