YouWIN
is an acronym that stands for The Youth Enterprise
with Innovation in Nigeria (
You WiN!
)
competition put together by the Federal Government of Nigeria to empower the
youth. The truth is, you can WIN this
10,000,000
Naira.
This is the last phase for this administration, and it started
in November and it's still on going. So I won't want you to miss out. So many
people applied for Youwin and failed because of some reasons I'll share with
you. Before you read, remember there are three types of people, those who make
things happen, those who watch things happen; and those who wonder what is
happening… take steps.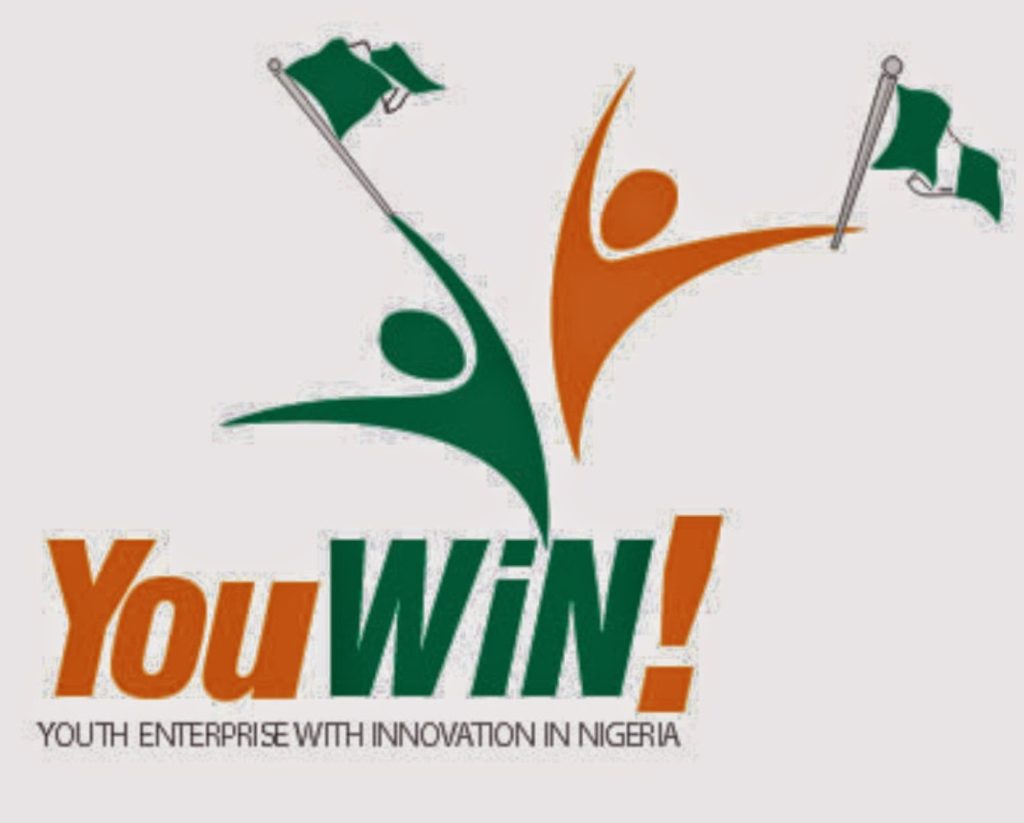 Why People Don't Win YouWIN
==>No Idea: So many people registered for YouWIN but
lacks idea on the possible business they can do. As in their thinking thank is
limited to white collar jobs… I'm very sure, if you give such individual
1Million Naira, they'll squander it and come begging you for more; simply
because they lack Ideas on what business to do. Do you know that in YouWIN,
over 800,000 people registered but less than 25,000 submit business plan.
==> Lack of Awareness: There are so many people with good
business ideas, writing skills etc but are not aware that the Federal Gov of
Nigeria is doing. Once you don't know, you don't know. Even if it's the the dot
principle you don't know is you don't know. Statistics shows that the
difference between successful and unsuccessful YOUWIN applicants are the
information they have access to.
==>Unmarketable Idea: the question you should ask
yourself before you submit your Youwin application is how many people will patronize your idea?
==>Poor Business Plan: Some people don't even know how to
write a good business plan. Writing business plan is a skill you learn and
develop before you apply for YouWIN.
How Can I Win Youwin?
==>You must know the small scale business you want to go
into. These are examples of suitable small scale business you can go into in
Nigeria.
Poultry farming business
Catfish Farming
Livestock farming
Livestock feed production
Dog breeding business
Equipment leasing services
Soya beans processing
Maize Cultivation and procession
Rice Processing (Milling)
Cashew production and processing
Palm Oil Storage business
Cassava processing
Ethanol production (from cassava)
Crèche School
Day care centre
Training Center:
This is another wonderful business idea you can start with small money. This
could be a professional training center, skill acquisition
training center If you are the type with special talent or have some
professional skills, you can go ahead and establish a training center.
There are more but I'll pause here.
==>
Prepare a detailed business plan
. I know a lot of us
don't know how to write a detailed business plan. Let your business plan be compelling
enough. See how you can write a
detailed business plan here
==>Register and apply for Youwin
here
==>Prayers: Prayers works wonders…
In the word of the wise, Poor means (passing over
opportunities repeatedly). Even though you don't need this, but you can always be of help to someone by recommending it.
I believe you can win YouWIN! I believe in YOU!