Could this be true or I'm in kuvuki dream land. Do you still
remember this
Nokia 1100
? I know
Nokia
fans won't forget that easily because
the ruggedity and brutality of this particular nokia smartphone that was once trending
across the globe but suddenly vanished…
Well, it was spotted few days ago, but this time, it's
coming with and
Android 5.0
OS, MediaTek and guess what? Its coming back to
scene to clear all the
tecno
's and the likes.
Nokia 1100
was a legend of phones in terms of huge
popularity and sales and guess what, it is now back with Android 5.0 and
quad-core Mediatek processor. Yes, it seems Nokia is testing one of its
upcoming Android smartphones and has named it Nokia 1100 at least for
"benchmarks".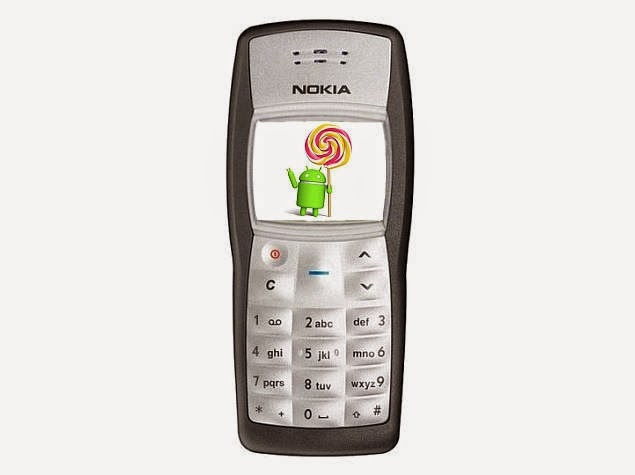 See the spec below



Operating System

Android 5.0

Model

NOKIA 1100

Processor

ARM MT6582 @ 1.30 GHz
1 processor, 4 cores

Processor ID

ARM implementer 65 architecture 7 variant 0 part 3079
revision 3

L1 Instruction Cache

0 KB

L1 Data Cache

0 KB

L2 Cache

0 KB

L3 Cache

0 KB

Motherboard

gionee82_wet_jb5

BIOS

Memory

466 MB
Coming to what the
benchmark doesn't reveal, you can take a guess based on the MediaTek MT6582
processor specs below.
·
ARM Cortex-A7 quad-core processor
(1.3GHz)
·
Multi-mode Release 8 HSPA+/TD-SCDMA
·
1280 x 720 (HD) display controller
·
802.11x Wi-Fi , Bluetooth, GPS, FM
receiver
·
8MP image signal-processor
·
1080p Full HD video recording and
playback at 30fps
Nokia fans, tweakers and device rockers, will you rock this Re-branded Nokia Android 1100?