Music
is connected to infinity… It takes you to the other
side of the world. I just can't imagine myself reading, or going to bed without
music. I've heard some people said  life
is incomplete without music because it makes you sane and insane.
To all those gospel music lovers who can't go to bed without
music, then I've got a good news for you; you can now listen to 24/7 gospel
blues, rhythm, praise and even discover new artist right from your device.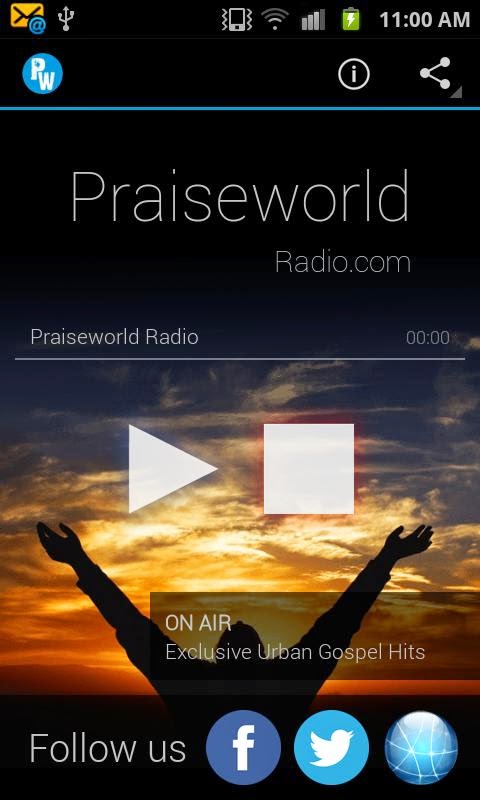 PraiseWorld radio
is a Africa No.1 gospel radio stations
based in Africa, they bring you gospel Jams, blues, think of it and they give
it to you.  What even makes me love this
is for the fact that you can run to playstore, appworld or any other mobile store and download
the app, click on play and it will connect you to infinite intelligence. You can
also download any music currently playing. The blues are endless.
I want to believe some of the dreams you dream at night is traceable to the kind of music you listen to before or while you are asleep. So change your music, and your dance steps will change.
How Can I Download it?
For Blackberry Users go to Blackberry world search for
praiseworld radio or
click here
When it comes to
gospel music
, PraiseWorld radio is
certified, it will take you from the flesh to the spirit until you get to the Holies
of Holies.