Permit me to interrupt your evening with this even as you
are about to take your dinner… The long awaited Infinix Hot Note is here and
Its blazing so hard. Sincere condolence to those who have already place an
order on Jumia…
A fan of this blog
Akinwale
message me on BBM few days ago
with it but I haven't had time test it and upload it. But this evening
Don
Phezturnz
sent this
imei
to the group and its been rocking like thunder. Though
it seems the Note is not yet available
on Jumia but the IMEI is already available and my friends in the north already
bought the Infinix note.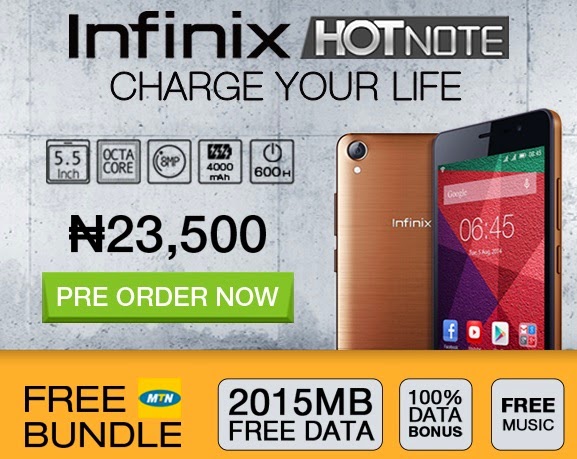 Please if you have already purchase the infinix note, don't
forget the easiest method of changing your imei even without rooting.
Just tweak this IMEI
358429040022703
358429040022711
358429060086301
Just change the last 2 or 3 digits and you are good to go.
==>Send INFINIX TO 131
==>Dial *559*4# to check your data.
Are you new to tweaking? Check this thread
here
on how to tweak
The more you tweak the more you get… Don't dull yourself!