One thing I love about
Custom rom
is for the fact that it
gives you better user experience, allow you to port roms, battery life
enhancement and it gives you a distinctive appealing look. The Kitkat rom
closer to Lollipop is back and it really rock on
Tecno H6
,
MyPhone Rio
,
Gionee
P4
,
Primo GH2
.
It is heavily skinned with material design and
Lollipop
easter egg. I saw an updates of Tecno H6 on AndroidVillaz and I decided to
share it here. Credits goes to
AndroidVillaz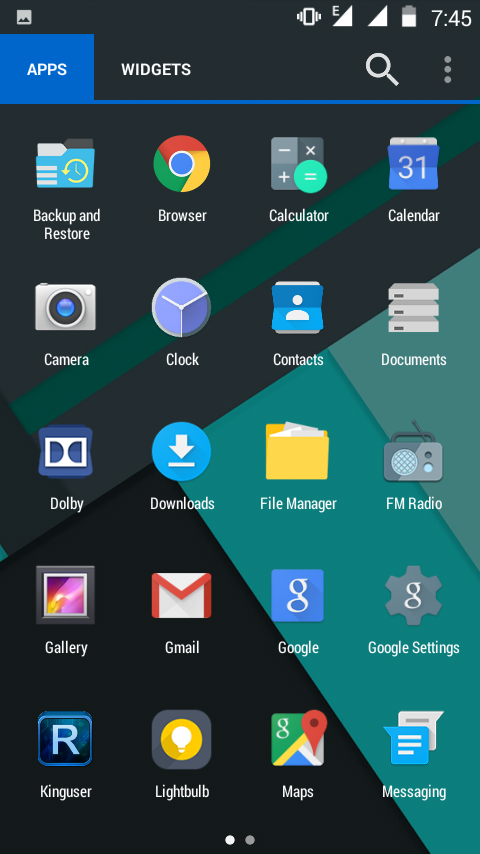 Features of This Popkat V2 Rom
Based on MT6582 Android 4.4.2
==> Lollipop Launcher, Icons,
Apps,
==> Lollipop Toggles in
Notification Panel
==> Floating Button in Modded MMS
==>Simple Battery Styles•
Switchable (on/off) Netstats/Netspeed
==>Fluid animations
all-throughout
==>Listview animations for
eye-candy
==>Dolby Digital Plus (Super
Loud Audio) for extreme music experience!
==>No storage bug for single
EBR firmwares
==> No keyboard force close in
landscape mode
==> Can receive/send apk via
bluetooth
==>Efficient RAM management
==>Already rooted with
Kingroot
==>Root explorer working
without bugs
Requirements For H6
==>Make sure your Tecno H6 is
rooted or comment below to root it
==>You must have CWM Installed
on your device or check here on how to install it
==>Download Recovery img for
Tecno H6
here
How to Run Popkat V2 Rom on Tecno
H6?
Download ROM
==>Boot to CWM Recovery Mode (Power Off your Phone and then
Press Power Button + Volume Up Button untill The Recovery)
==> You Can Backup your Stock Rom ( CWM Backup & Restore & Backup )
==>Now Follow This steps for flashing Rom
·
Wipe data/factory Reset
·
Wipe cache Partition
·
Mount & Storage/ Format System
·
Advance/ Wipe Dalvik Cache
·
Now Go Back
·
Install Zip From SDcard
·
Choose Zip From SD Card
·
Now Select your Custom ROM which You
want to Flash
·
Then Wait Untill the Installation
Finished
·
Then Reboot Your Phone
Download Popkat V2 Rom
here
Download Popkat Patch
here
(Flash
immediately After flashing Rom)
Download Perfect Root
here
(Flash
immediately After flashing Patch)
If you are confuse, kindly drop your comments through the comment box.