The election is here, and the heat is everywhere, I can't be
in all state but surely can be able to monitor what goes on in every polling
units and the collation of the election result with the help of this app.
ReVoDa is a mobile phone application that helps citizens
observe the upcoming Nigerian elections. ReVoDa turns voters to election observers from Polling Units across Nigeria!The platform also allows the
developers send location-specific information to the user anywhere in Nigeria.
Where Can I Download The App?
Download it From iTunes
here
for iPhone/iPad users
For Blackberry Users, download
here
Java users download
here
How Can I Use the App?
Click on Registration>>>You should receive the
registration confirmation
Information
Centre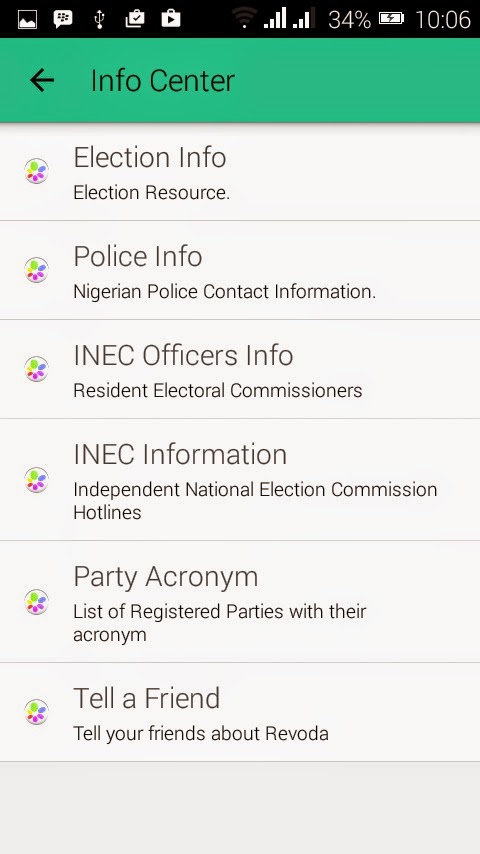 If you click the info centre,
you're offered six new options: Election, Police, and INEC Officers info,
including the political party's acronym, INEC information and option of telling
your friends about the app.
Election
Results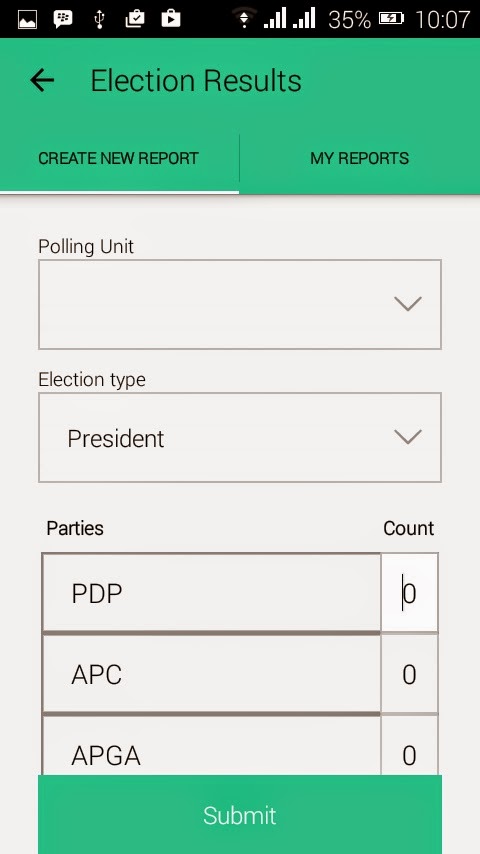 If you click the election results,
you're presented with the options of the polling unit, election type and the
parties can be used to check the post-election results.
Election Incident
Report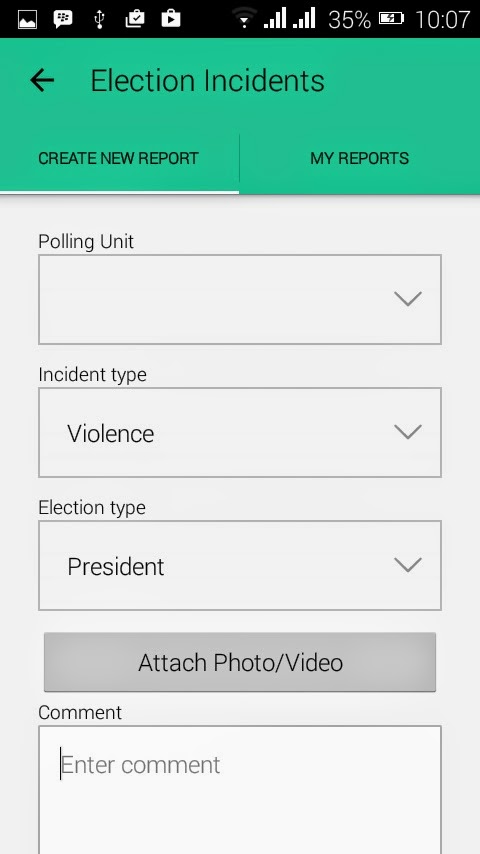 If there's an incidence in the
area where you're voting, all you have to do is click on the icon with the
inscription violence. Here, options available to you are: Polling unit,
Incident type, election type and the tab to attach a photo/video as evidence.
Election
Monitoring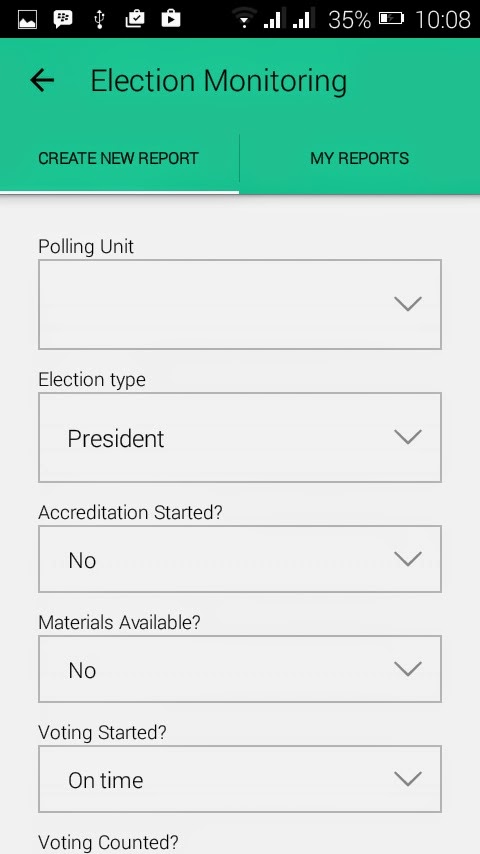 The election icon allows you to
input the polling unit, election type, status of the accreditation, materials
available, if voting has started and whether the vote has been counted.
You can explore more options that
gives ways to submit your data.
With this app, even at the
comfort of your polling unit or home, you can monitor what goes on in other
polling units, send reports on what's going on in your polling unit and see election result.