This is no joke at all, I think we should be expecting new
smartphone every week. There has been on circulating rumor across the net that
Infinix will launch another device soonest, from my calculation it might be
launched before Xmas.
According to the ongoing rumor, Infinix will launch Hot
note2 , runs on Android lollipop 5.1 and its sure to get Andriod M 6.0. Not
just that but 5,300mAh battery capacity is sure a monster device. Nothing much
about the spec until when it will be officially announced. See the leak
pictures below extracted from a post on Nairaland.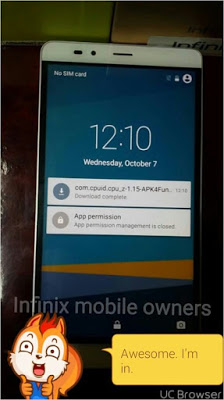 Will it support 4G LTE?
Will the price be ridiculous like Tecno Phantom 5?
What will be the processor' speed?
Will the rear camera be upto 20MP?
My question is, how and when should we make choices of phone
to buy if our beloveth mobile manufacturer keep manufacturing phones every two weeks?