The Jumia Mobile week is finally here, and this is the day
one… starting with your more awaited InnJoo phones. I know a lot of you have
been waiting to know the cheapest price of the latest InnJoo Phones most
especially the newly launched InnJoo Fire. It's here.
Perhaps you've been struggling to decide which phone to go
for this week. Relax and let me help you out. The InnJoo Fire is a unique phone
that comes with 2GB Ram/16GB internal memory… See the
InnJoo Fire
Inforgraphics review here
It is priced at
N17,700
… You can get it from
Here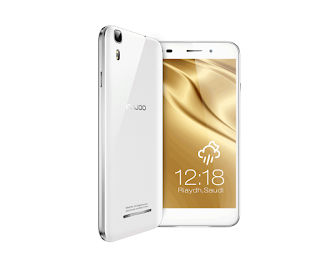 For everything you'll buy on Jumia this week, apply these
voucher codes
N1,000 VOUCHERAIN01 (For orders N8,000)
N2,000 VOUCHERAIN02 (For orders above 14,000)
N4,000 VOUCHERAIN03 (For orders above N30,000)
N6,000 VOUCHERAIN04 (For orders above N50,000)
N15,000 VOUCHERAINO5 (For orders above N1000)
When you apply the Voucher code of N2,000 before you check
out, you should be able to get the new InnJoo Fire for N15,700… So cheap
InnJoo One
is also on display but it has been on existence
since February 2015, and the price hasn't change. The only reason I personally
can't go for InnJoo One is for the fact that, the SIM 2 slot shares the same slot
with Memory card slot. Meaning its either you use sim2 or memory card on that
slot which is a complete turn off for me.
Watch out for the latest Infinix smartphone display with amazing price tomorrow.
How Can I Get 3GB Data From InnJoo One?
If you already own the InnJoo One or you just want to get free 3GB from MTN, do the below;
==> Tweak this imei 359004060004131
==>Send Mifi or Free to 131 and 3GB should be given to you. For better result, use a new MTN sim.