Hello guys, You may not have the
Blackberry Priv
devices at
your disposal yet or perhaps your order hasn't arrived yet but I'm gonna show
you how to
BlackberryBitch
your Android devices with Blackberry Priv currently
working APK's.
You won't believe this, The blackberry keyboard is so sweet …If
you don't have it working on your Android devices, two things are involve, it's
either that Android is your boss or you are not the owner.
Note that it is not officially supported but Xda guys has to
bypass that official rule to install this apps on non blackberry devices.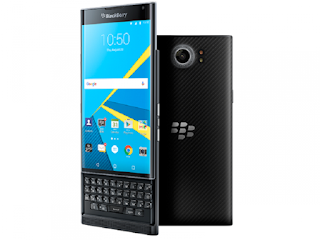 Here we go…
Requirements
==>You must be running Android 5.0 and above
==>Blackberry services
Where Can I download them?
==>Blackberry Services (required for Launcher and likely
anything else to work)
download here
==>Blackberry Hub and untouched apks (requires root, as
well as uninstalling and reinstalling all the unpatched blackberry apks as
system apps)
download here
Note that for BBHub to work on your Android, you must be rooted. It's high time you experience the glory on Blackberry Priv on your local Android devices.
Have you installed it? Tell us your experiences.