This morning is just cool right here and I think I should just share with you this awesome information. Information is power… Like someone said. Whatever you don't know is bigger than you even if its a dot.
I'll briefly share with you on how to get a UK and US phone numbers for free in less than 5min. its absolutely free, usable anywhere. I receive calls with it, make calls with it. In short, I sent an SMS from my NG line and was charged N8.

Note that this info is for educative purpose… All I need from you right now is your 100% attention.
How Can I Get UK & US Numbers For Free?
Nextplus is a phone company that provides complete phone service into an app. With the app, you can get the following features for free.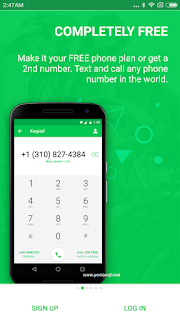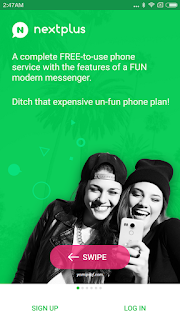 – Receive a free phone number
– Free unlimited incoming and outgoing calls to any phone number
– Send and receive unlimited free text messages with anyone
– NO contracts, NO commitments, NO phone purchase, and NO hidden fees
– Compatible with all of your Android devices (phones and tablets)
– No cellular service required
– Fun and social features
Not just that but you can meet new friends, see who is online, your text are delivered instantly. And YES! You can use it to verify some site that are not Nigeria Supported.
Available for Android and iOS users respectively.
Where Can I Download it?
For Android Users Download it here
For iOS users Download it here
Install it>>Register and get the ball rolling.
Once you've done that, you can use the comment box to share your UK number let someone add you up. Welcome to United Kingdom from Nigeria.