This
is getting weird the rate at which NCC is just rolling out fine is becoming
alarming after Federal government denied the knowledge of payment of $250M fineby MTN.
The Nigerian Communications
Commission (NCC) has fined MTN Nigeria and Globacom Ltd (Glo) a total of N34
million for breach of the Mobile Number Portability (MNP) business rules and
regulations.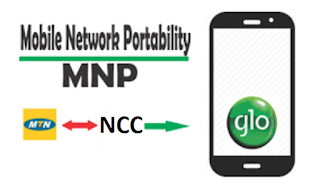 NCC noted that of the N34 million sanction for number porting breach, Globacom
was fined N22 million, while MTN was fined N12 million.
According to the Q3 report, there is a timer deactivation violation by MTN,
regarding a Corporate Port request of over 109 lines belonging to Nigerian
Breweries Plc.
The 2015 Q3 report also showed that there was a timer validation violation by
Glo regarding 11 individual and one corporate Port requests.

Read more about the details here