After
so many guess, rumor has it that Tecno Mobile will be releasing Tecno Boom J8.
I guess you all remember Tecno boom J5 and boom J7 which a lot of users gallantly
fall in love with. Though this is just a
leak and it's not official; you should know by now that there will always be a
leak info so long tech bloggers exist.
Tecno
will not only be launching Tecno Boom J8 in Nigeria, but it's expected to also launch
in Kenya.
This
is absolutely going to be an improvement on Tecno Boom J7, the music desperado.
Tecno Boom J8 is believed to stock a 2GB RAM which is better than the
Boom J7 and also will feature a 16GB ROM (internal storage). 5.5inches device
which means, it's going to be phablet.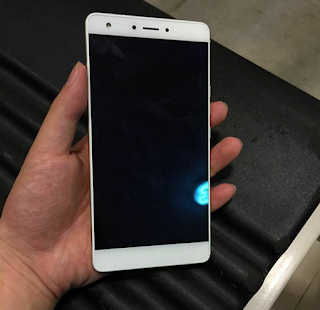 Image credit:gadgetsng
It will run on Android 5.1 lollipop OS with a new user
interface. As a matter of facts, it's the first Tecno smartphone to use the
HiOS UI.
It will be powered by a 3800mAh lithium ion polymer battery.
This will give you more juice than any other phone except the 4000mAh Tecno H6.
It's also reported to be 4G/LTE smartphone. Also 13MP rear camera and 5MP front
camera is what you should expect if all is well with the Boom J8.
Tecno Boom J8 here I come…. This is just a leak info so take
it with a pinch of salt.