You'll bear me witness that WhatsApp has tremendously helped
in reducing the revenue for SMS as it has rapidly decreased for most service
providers. You too ask yourself, when last did you send an SMS to someone?
From what
Phoneradar
and
AndroidPolice
are reporting, these
are what to expect from the next Whatsapp rollout. Though no particular date
but …
>>
WhatsApp for Windows and Mac OS
: This was spotted on
WAbetainfo twitter
handle but no word on it yet from Whatsapp; they should work
the way WhatsApp for mobile and web work allowing for logins and synching
across devices with a single number.
>>Call back features: the latest leak
suggests Facebook to bring some more features to WhatsApp. The 'Call Back'
feature for iOS and Android devices shows the notification for a missed
call with a call back button. The Call
Back features help users to dial back without opening the Whatsapp.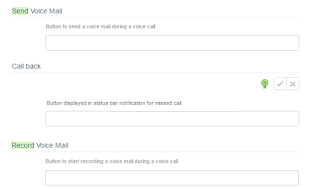 >>Voice Mail features for iOS: The
'Record Voice Mail' and 'Send Voice Mail' buttons help to record
and send a voice mail during the voice call.
>>Zip File Sharing: We should be
expecting this feature in the next update of WhatsApp. It will allow you to
compress the actual file and indirectly helps in decreasing the data usage.
Though I've been waiting for the video
calling features but I don't know when it will come into existence yet…
Whatsapp has proven to be one of the best messaging app.
Which of these yet to come features do
you want to see on your WhatsApp?