Ntel
, Nigeria's most advanced 4G Long Term
Evolution(LTE) Network which commenced operations April 7th in Lagos
seems to have shift her focus from Lagos environment to Abuja.
Scanning through their site with my 3D
glasses, I saw where they announced more offices being open in FCT as seen in
the image below offering unlimited streaming and data for 30days with just
The first thing that came to my mind was
what happened to their shadow offices in Lagos? I remember how everybody was busy
reserving shadow numbers including me not knowing that Lagos won't even have a
taste of it shadow network soonest.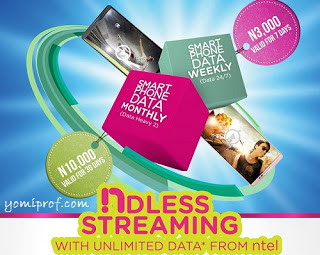 It was rumored weeks ago that their SIM
chip got stuck in Dubai, that why they
were experiencing delay in startup. But it's over 6weeks and nothing has been
heard about ntel operating in Lagos state, Nigeria. And yet they promise to
start operations in PH soon.
What is happening to
ntel? Have they finally given up on Lagos state or they lack capacity to handle
Lagos citizens as whole? What happened to all the numbers we reserved?