There was a lot of drama on Tecno twitter handle yesterday
and a lot of fans actually thought they've been hacked…
Tecno Mobile Nigeria
had earlier taken to twitter to conduct a poll that had trouble written all
over it.
But its their new way of announcing their incoming Phantom beast
with the Hashtag, #BeautyAndTheBeast. This is one of TECNO's most
impressive marketing strategy, and it is quite commendable.
However, they've unveiled the beauty and the beast out of
the mask, their very own newest monster device in the phantom series which will
be launched in Dubai this September 25th, 2016.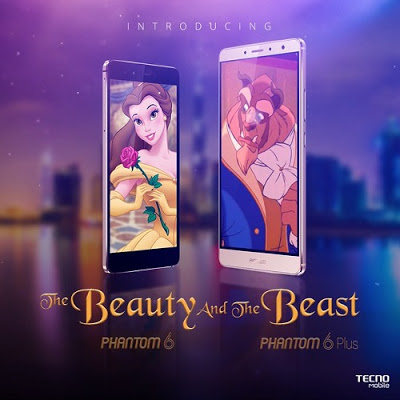 Lots of truths are surrounding this device but let us wait
until the day of the launching. You can check out some of the rumored spec and
Photos
here
.
I guess you are already prepared to witness the launch and I
can only imagine the price of the next Phantom device from the third heavens.
Nice marketing strategy Tecno Mobile Nigeria.