Glo
has gone psycho like seriously, they are just increasing
data like free lollipop sweet for the nation, no wonder they are the grand
master of data. You too look at it, which network can dare come out and give
7.5GB for N2000? Airtel tried it with their night plan N50 for 1.5GB but they
went back into hiding.
Initially, Glo data
plan has always been in this order as seen below;
… but they have added 1.5GB extra data to the N2000 plan and
1.2gb to the N1,000 plan, and another intro to 2GB+2.5GB on campus + N2000
airtime+500MB data to gift going for just N2,000.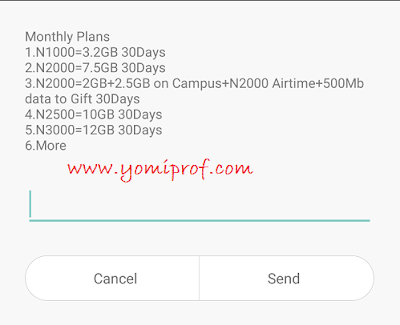 This is the kind of
data
we
want all our network to adopt and not just giving us shadow MB that will zap
within the twinkling of an eye.
The only contending issue with Glo network is the critical
epileptic slow motion movement in some locations; I expect Glo to look into
this and fix it as soon as possible if not 7.5GB data will just be staring at
you like a doll for 30 days.
You can dial *777# and follow the prompt to subscribe for
any of your desired package. Baba Glo slow, please fix this epileptic movement.