Earlier rumors suggested that the top S10 will have 512GB of built in storage, but fresh rumors suggests that Samsung Galaxy S10 5G variant will come with 4 cameras, 12GB of RAM and 1 Terabytes internal memory.
Though we've heard of 10GB Ram smartphones like Xiaomi black shark gaming phone but  12GB Ram on a smartphone will be a predator.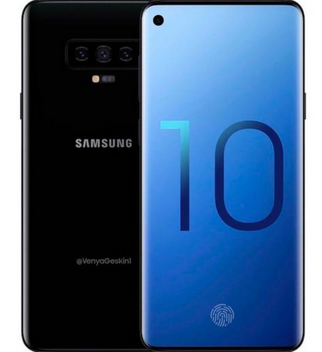 According to reports from GF securities states that one of the variants of the Galaxy S10 will have 12GB of RAM and a storage capacity of 1TB.
Samsung Galaxy S10 5G version is also expected to come with a 3D detection module based on TOF (Time-Of-Flight), which is a technology that calculates depth by measuring the amount of time that infrared light takes to reach the subject and be reflected.