Hello guys, I'm going to try my possible best to present you
with the cheapest and affordable data plans you should go for in this month of
May. Your phone is not smart enough until it is data enabled. To make this
easier for you, I'm going to divide every internet user into 3 categories.
Simple User Data Plans
Heavy User Data Plans and
Ordinary User Data Plans
Simple User Data Plans:
Glo: Glo seems to offer one of the cheapest data
subscription in which you can get 1.5GB for N1,000 or 4.5GB for N2,000. And
this plan works on all devices. I still think there is a cheaper data plans
better than these. It gives you ;
3GB for N1,200
4.5GB for N1,600
6GB for N2,000
12GB for N3,500
24GB for N5,500.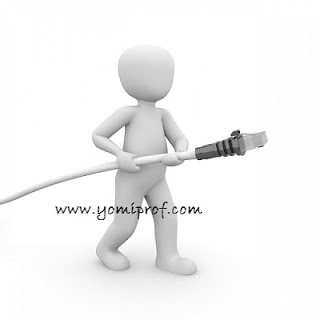 These plans are not cheat or tweak but legit sold by a
reliable third party seller, tested and trusted! If you need it, PM me and I'll
link you up with the seller (The seller will be giving 1.5GB as bonus for N700).
Will it Work on my Device?
Yes, it will work on all devices including Nokia touch-light
that is gprs enabled.
Airtel:
Airtel network is one of the fastest networks in
most locations and I can tentative vouch for it. But every other Airtel data
plans zaps except the weekend plans of N100 for 1GB and their blackberry plan.
If you are a new subscriber on Airtel network, then I'll recommend you go for
"Welcome
to Airtel plan"
that gives you 4GB for N1,500 + 2600 extra credit. See more
info about it
here
.
Airtel Blackberry Plan:
I'm sure by now you are aware that
you can use
Airtel Blackberry plan
of
3GB for N1,000
on your Android devices.
If you are new to it, simply check
here
for more details.
MTN BBLITED: For now MTN BIS is not working on Android,
hopefully before the month run out, a better way to fix it will be unveiled.
Glo Blackberry Plan: Glo Blackberry plan
has been reduced to 3GB For N1,400 and N1,500 respectively. I tried the N1,400
and it zaps data a lot while the N1,500 plan doesn't zap at all.
To
Subscribe for any of this plan;
Dial
*777*21# For 3GB For N1,400
Dial
*777*23# For N1,500 or dial *777# and follow the prompt respectively. It works
on BB10 and Android who's
IMEI
has been tweaked.
Ordinary User Data Plan:
This
one is for those who don't consume much on their devices, they merely download,
just to surf the net, read news and socialize and turn off their data. We have
a plan that equally suits you.
Glo
N1,000 for 1.5GB: Dial *777# and follow the prompt. No
strange settings required.
Etisalat
N1,000 for 1GB: Dial *229*2*7#. No strange settings
required.
MTN
1.3GB for N1,000. Send 106 to 131
MTN
3.75GB for N2,000: Send 110 to 131 and it will be activated
Airtel
1GB for N1,000: dial *496# it will last you
for 30 days.
Heavy User
Data Plans
This
plan works best for those that love to download all the time…
MTN
daily unlimited Plan: When it is unlimited, we don't keep
quiet because it's going to solve a lot of online downloading problem. I've
used this plan before and I can tell you that it's not capped. For the first 6
hours of my use, I downloaded 8GB, the rest is history. Unfortunately, not all
of you are eligible for this plan.
To
get this plan, load your MTN line with N150 and dial *567*59#. It works
on all smartphones, PC and iOS.
Airtel
Unlimited Night Plan: Airtel network is strong in most
locations and strongest during the night hour. This plan is unlimited at night;
no speed throttling, and it is download as you want.
How
to Subscribe to The Airtel Night Plan:
=> For 1hour plan, dial *481*1# and it cost N100
=> For 3hours plan, dial *481*2# and it cost N300
=> For 6hour plan, dial *481*3# and it cost N500.
NB: This data plan works on all devices, be it Java phones, Symbian, Android,
iPad, iPad, PC.
Night
Plans
Glo
1GB for N200 (12am – 5am)
Glo
3GB for N500 for Sat and Sun + 7 Nights
Are you still confuse on what data plans to use? Ask me your
questions…