I've been seeing crazy devices but I haven't seen any one so promising like this one. Full of tech erotic lies and I don't want to call it Impossible.
It is a super smartphone that promise to dust out of existence iPhone 7 and Samsung Galaxy Note 7. This is crazy I know, and this is not the first time Turing Robotic Industry is producing smartphones. This is one is so exceptional.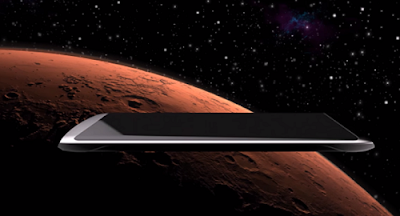 CEO Steve Chao revealed that the said phone is part of the "The Outlander Blueprint" program which aims to integrate artificial intelligence into smartphones.
Turing Phone Cadenza Spec
The Turing Phone Cadenza will features a 5.8-inch, Quad HD display that supports a 2560 x 1440 pixel resolution. It will be equipped by two rumoured Qualcomm Snapdragon 830 chipsets with two 6GB LDDDRX RAMs, making it the first ever smartphone to have a whopping 12 GB of RAM.
TRI's new phone will also have a total of 1TB of storage- two 256 GB built-in storage and two 256 GB storage support for microSD slot.
As for the camera, the Turing Phone Cadenza will house a 60MP "iMAX 6K Quad Rear Camera and Triple Lens/ T1.2" as well as 20MP front-facing camera.
The said device is expected to run on Swordfish OS, an unannounced operating system based on Sailfish that will feature AI deep learning.
Turing Phone Cadenza will be powered by a 2400mAh Graphene Supercapacitor Battery along with a 1600mAh Li-Ion Hydrogen Fuel cell.
Users can also install a total of four SIM cards. The said device can also support WiGig that can deliver speeds of 60GHz 91Gbps.
Highlights of Turing Phone Cadenze
· 2 Snapdragon 830 processors
· 12 GB of RAM
· 60 megapixel rear camera with triple lens
· 20mp dual front cameras
· 1 terabyte internal storage
· 2 microSD card slots
· triple power source: a 2400mAh graphene superconductor battery + a 1600mAh lithium ion battery + hydrogen fuel cell.
· a graphene oxide composite body, built around a high temperature alloy and Liquid Metal 2.0 structural frame
· Swordfish OS,
The Turing Phone Cadenza is slated for release in 2017. Watch the 2min full spec video below

The question is this the kind of phone you wish to carry around in 2017 or your dream smartphone? Who are those that will be using this phone?