I know that no matter how slow Glo network is in your
location, they can never settle for less. Just at the time when you think
MTN 4G LTE
has taken over,
Glo
surfaces with their own
4G LTE
like a dream in the night. Now
you'll appreciate the value of huge data for lesser price.
Though I've seen this coming for a very long time with my microscopic eyes
and now it has coming into reality. I'm pretty sure before November ending,
Etisalat will come out of the shadow 4G LTE mode.
Glo 4G LTE Services is now live in 9 Major Cities. The
cities are;
Lagos, Abuja, PHC, Jos, Yola, Zaria, Benin, Warri and Eket.
Other states are coming soon.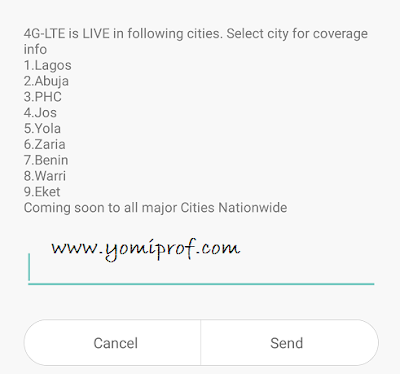 How Can I Know if its in my City?
Dial *777# and select 4G LTE coverage.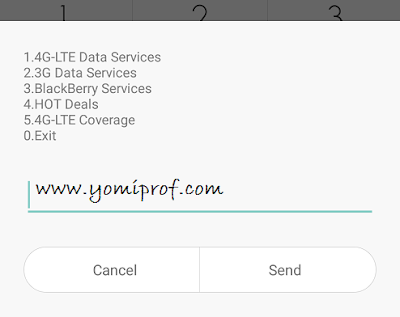 Glo 4G LTE Data Plans.
Below are the Glo 4G LTE Data Plans that will be suitable
for LTE users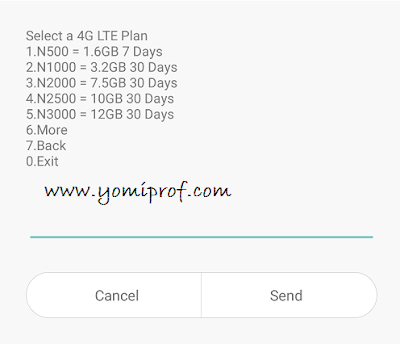 1.6GB for N500 (7 Days Validity)
3.2GB for N1000 (30 days validity)
7.5GB for N2000 (30 days)
10GB for N2500 (30 days validity)
12GB for N3000 (30 days validity)
6… Click more to explore other plans.
I must sincerely congratulate Glo for this move, they may be
slow like snail but they are moving. The only complain I'm expecting to see
onward from you is that your Glo 10GB data doesn't last a week because the speed will
blow the data away.
#Airtel NG what are you waiting for?
Is Glo 4G LTE available in your location? Please use the
comment form to share your Glo 4G LTE experience.