First of all, you need to get a free bitcoin ewallet if you
don't already have, go to
blockchain.info
. or follow this
guide here
in signing up.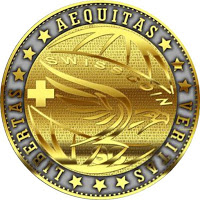 >>
Secondly
, you need to buy bitcoin from any of the
listed
trusted sellers
bitx.co, coinbase.com naira4dollar.com, goldrushnigeria.com or
https://instantgold.ng/
Before you buy your bitcoin, it is important you convert the
bitcoin to euro equivalent before you pay. Go to google and type euro to dollar
conversion.

>>Enter the amount of euro pack you want to buy and
google will give you the dollar equivalent (Don't forget to add the compulsory 25 euro charges to activate your account if you are funding for the first time)
>>Copy the dollar equivalent and go to any of the
trusted sellers listed above,
>>Check the one with the cheapest conversion rate and
multiply it with the amount of dollar equivalent google gave you above. E.g 100
euro pack will give you $112.26
>>Goldrush sells 1btc for N525, multiply it by $112.26
(525×112.26 = N58.936)
They will fund your bitcoin ewallet once you send your money.
Once you've confirmed that your bitcoin ewallet has been funded, you can then
proceed to the next step
>>click on Shop and add any of the pack to cart, check
out and choose bitcoin as your option of funding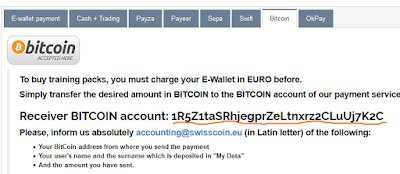 >>You'll see Swisscoin bitcoin wallet address as
indicated below
1R5Z1taSRhjegprZeLtnxrz2CLuUj7K2C
>>Login to your bitcoin wallet and and click on the send option as seen below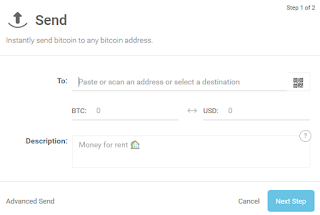 >>Send your bitcoin payments to swisscoin address above from your bitcoin wallet
>>You'll receive an instant notification that your
transaction is successful.
What Next?
1.Your BitCoin address from where you send the payment
2. Your user's name
and the surname which is deposited in "My Data"
3. And the amount you have sent.
4. The transaction number and the time you sent the money
How Can I Get My BitCoin Address After Sending to Swisscoin?
>>Go to your bitcoin wallet
>>Click on transaction as seen in the image below to view your blockchain transaction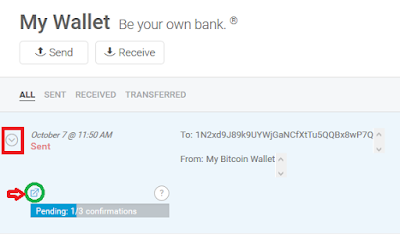 >>It will take you to another page on blockchain where you'll see your Bitcoin address and Transaction ID

Once they receive your mail, they'll cross check and fund
your ewallet within 24hours accordingly.
If you have any further question with reference to bitcoin
payment, mail
[email protected]
Hope this is helpful?