In the word of the wise, if you don't know how to make money
while you sleep, then you'll work till you die. I always love to share valuable
investment opportunities I've benefited from and because I believe someone out there
should also benefit from it.
Considering the facts that the world is fast changing gear
into
CryptoCurrency
, therefore any investment that is worth going into should
be into
CrytoCurrency
investment.
If you haven't heard about Digital currency, its either you've
been sleeping for the past one year or you totally detest online information.

We've seen the value of
bitcoin
skyrocketed within the last few weeks to something
analyst earlier forecasted, and this is just the beginning.
As at the time I invested into TCC, the value of one bitcoin
was $950, and as at today, the value of 1 BTC is $2637.40
Let me introduce you into TradeCoinClub.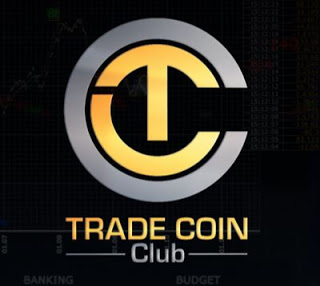 What is TCC:
It's a membership club created to
revolutionize the trading market of digital coins. TCC software is developed by
a specialized team bringing the opportunity to anybody to start in the trading
market of digital coins, obtaining automated gains in three level of risk with little
or no skills in the trading world.
What is Trading:
Trading is a type of negotiation that takes
place in the financial markets, intensively using sophisticated technological
tools to get information of the market using it in the exchange of financial
securities yielding interest on investments during the process.
How Does it Work:
There are over 700 coins in the coin market.
TCC trades the top
10 Cryptocurrencies
in the coin market, and shares profit
daily with its members.
www.coinmarketcap.com
, this whole process
guarantees investors of daily win/win trade deals as their investments doesn't
just rely on just Bitcoin but on trade between all 10 top
cryptocurrencies.
Membership Options:
There are three membership packages
1. APPRENTICE: 0.25BTC-0.99BTC ($237-$940)
Contract term is 8months
2. TRADER: 1BTC -4.99BTC ($950-$4740)
Contract term is 12months
3. SENIOR TRADER: 5BTC and Above ($4750 with no
limits)
Contract term is 12 months
DO I NEED TO REFER ANYONE BEFORE I EARN MONEY:
Capital NO! Infact you make money every
single day on returns from trade. So far, the daily profit ranges from 1%-1.54%
every weekday (Mon – Fri) for the next 8-12months depending on the term of your
contract.
E.g. A trader who invests an average of 3BTC
($2850) on a monthly basis would make 20% of the amount invested = 0.6BTC
($570) in 12 months =7.2BTC ($6840).
E.g. 2 A senior trader who invests an average
of 5BTC ($4750) on a monthly basis would make 20% of amount invested =1BTC
($950) in 12 months= 12BTC ($11400).
Note : The company take 25% of profit made
every 4months. This fee is debited from your trading account as service charge
for the period.
CAN I MAKE MONEY BY REFERRING MY FRIENDS TO
THE CLUB?
YES you can make a lot of money by inviting
your friends to the club. There are 5 ways TradeCoin pay her members who decide
to invite others:
Direct bonus: you immediately earn 10% from anyone who
joins TCC through your referral link and invest.
Indirect bonus: you earn an additional 10% up to your 8
generation from your team member referring other people to TCC.
Team bonus: you earn binary bonus on your lesser team
An apprentice will earn 8% on its lesser team. Up to 2BTC ( $1900)daily
A trader will earn 9% on its lesser team. Up to 10BTC ($9,500) daily
A senior trader will earn 10% on its lesser
team. Up to 15BTC ( $14,250) daily
Residual Team
Bonus: earn over 2300
BTC ( $2,185,000) monthly with the 3 by 12 matrix. If you are a team builder
then this is for you.
CAREER PLAN:
Does this sounds like something you might be
interested in? Experts believe that the price of a single Bitcoin will get to $3000
or more by December 2017, if that happens do the calculations. Investments is
all about timing.
Note: the
prices used for this illustration are not constant, prices varies from rates of
BTC (Bitcoin) on daily basis
How Can I Join?
You can also download this simple illustrations about
TradeCoinClub in PDF format
here
.
Don't just watch, buy your bitcoin and start trading. You have a lot to gain when you act right now… but you have all to loose when you do nothing.