WhatsApp is working round the clock to ensure the get the best out of your most loved instant messenger. And we expect to see lots of update in the future.
Last week, the Facebook owned messaging service confirmed that ads are coming to WhatsApp Status on your phone. When WhatsApp was founded years ago, the team behind it pledged that they would keep it ad-free and respect the privacy of users.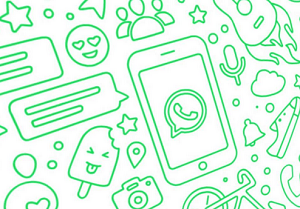 But Policy changed the moment Facebook acquired WhatsApp, and beginning from 2019 you'll begin to see ads in your WhatsApp Status. Users will be able to control what type of adverts they want to use but will not be able to skip/block any adverts.
WhatsApp Future Update
WhatsApp beta for Android 2.18.325, when you forward a message or media to two or more chats, WhatsApp will show you a preview before forwarding the item so that you can confirm or cancel the operation.
Dark Mode: WhatsApp dark mode is still in works and we definitely don't know it will roll out. I'm guessing when Status out is rolled out, it will come with some other awesome features otherwise users will be tempted to ditch the app…. Because everybody hates annoying and unskippable ads.