I dedicate this thread to all those who has been finding it difficult to unlock their Huawei Modem. It is better we should just tackle this issue of Modem once and
for all because I've received a lot of queries from people demanding for unlock
code for their modem. However, if your modem only accept one SIM and rejects
other SIM, then it is not a modem but a "de-mo".
What I'm about to share with you, works for every
e303 modems
and Huawei Modems and locked
Blackberry
Phones. But before I begin, I must sincerely appreciate the
creator of this platform and for making it free for all to use. He's equally a
blogger and a kind hearted one for that matter.
How Do I Do It Myself
==>Insert your SIM aside of the carrier SIM inside the
modem. e.g insert an etisalat inside an mtn modem
==>attach the modem to your computer and wait for it to
display
"enter your unlock code"
. If you didn't see anthing like
this, then it means your modem can't work with this method but with
Dc-Unlockerclient
.
How Do I know If My Modem is Compatible to Be Unlock?
Just click the link below to see all the Huawei Compatible
Where Can I Unlock it?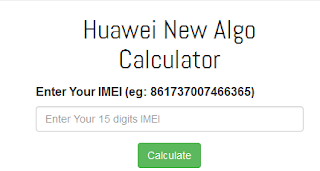 ==>Enter your
15
digit modem
IMEI
==>Click on calculate and it will display your unlock
code.
Copy your unlock code and go back to your computer and insert
it to the field that says "enter your unlock code". Your modem will be unlock and then you'll be able to use any
sim on it onward.
If you are still having problem with it, kindly let me know via the comment box.