Latest leaked press renders on Twitter unveil spicy details
of upcoming nokia phones – a Nokia 7 Plus is coming with dual cameras and will
be on the Android One program. An ultra-cheap Nokia 1 is also on its way, and
by the looks of it, the back panel might be removable.
The Nokia 1 is rumored to be an Android Go phone. Android Go or Android Oreo
(Go Edition) is a lightweight version of Android for phones with 1GB RAM or
less which is what the Nokia 1 is expected to come with.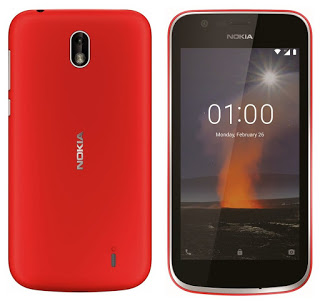 From the leaked render as provided by @evleaks, we can see the Nokia 1 isn't
going to get shortlisted for its looks. The bezels around the screen which we
guess is 16:9 ratio screen, are super huge like those on the first Android
smartphones from years ago.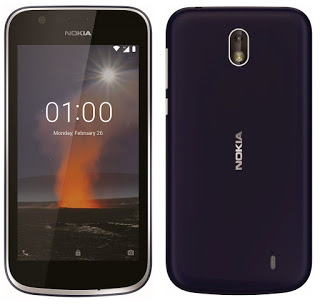 There is a front facing camera on the top left corner and
beside it is a pill-shaped sensor. On the rear, the Nokia 1 is shown to have a
single rear camera with a large LED flash. The camera sits in the middle of the
phone. At the bottom right corner is an opening for the speaker.
The back panels look plastic and might even be removable
like plenty of affordable Lumia devices back in the days. This Nokia 1 is not
too attractive so we already know the market the Nokia 1 will end.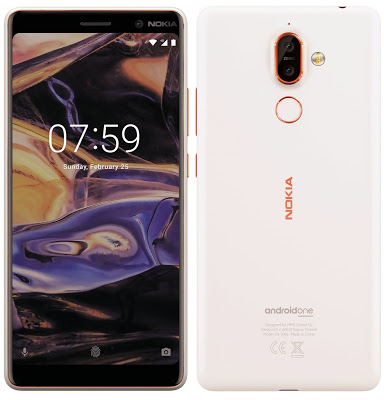 On the Other hand,
Nokia 7 Plus
has been in the news for a
while now and is expected to arrive with a Snapdragon
660 chipset
and 4 GB RAM,
Infinity display, a fingerprint scanner on the back, below the cam setup,
coupled with dual-tone LED flash.