I know lots of residents in other states have been expectant
asking and wondering when the so much talked about ntel will be launching in
Port-Harcourt and other states; few weeks ago,
ntel launched
in Lagos and most
of you who based in Lagos are already enjoying the speed uninterrupted. 42MB per
seconds should tell you how fast ntel could be in city like Lagos and Abuja.
Well, Port-Harcourt residents, are you ready to welcome
ntel
into your city? Let me quickly drop a leak into your hearing about
6 things you
should know about ntel Launch in Port-Harcourt: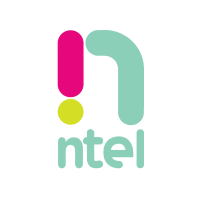 1
. Ntel is looking to lunch before the end of July, in Port
Harcourt.
2. The communication infrastructure is currently being deployed, as they were
brought into two not too long ago.
3. About 200 sites will be deployed in PH, same amount in Abuja and about 400 already
in Lagos.
4. Once they are live in Port Harcourt, list of places where you can get ntel
sims will be publish.
5. They are working with some companies, to provide cheap 4G phones, seeing
most are quite expensive.
6. Places like Bonny, Onne will also be live. The offshore guys won't be left
out.
Why Will ntel Focus on Abuja, Lagos & Port-Harcourt
First?
The reason is that, for all telecom firms, more than 40% of
their profits come from just these 3 states.
As soon as ntel launch in PH, some states will be coming on in which Delta
state is not an exception…
Also note that the
cost of subscription would still come down later.