In as much as we are all lamenting the pullout of ETisalat
from Nigeria, it's important to note that Etisalat is not the first to undergo brand name change on the nation's telecommunications landscape.
Econet Wireless Nigeria, EWN,
started business with the 0802 number plan on August 5, 2001. All seemed well,
until 2004, when after a shareholder dispute, the company was purchased by
Vodacom of South Africa.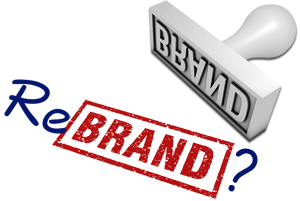 Suddenly Vodacom pulled out of the
country in one of the shortest-lived corporate deals. The company quickly
pulled itself together, and resumed trading as VMobile Nigeria, owned by Vee
Networks Limited.
As the
year 2006 dawned, subscribers, who were just getting used to the Vmobile brand
name could not know that soon another brand name change was imminent.
In May of that year, Celtel International, owned and promoted by a Sudanese
electronics engineer, Dr. Mohammed Ibrahim, acquired majority equity in Vee Networks.
Again, a little over two years after the Celtel brand had become entrenched, Mo
Ibrahim's Celtel International fell prey to another corporate investor, MTC
Group of Kuwait, which later transformed into the Zain Group. Zain effected
another re-branding.
Finally in March 2010, Bharti Airtel
of India bought over Zain's operations in Sub-Saharan Africa, which included
Nigeria, and the company was renamed Airtel Nigeria, which it has been to date.
So 3 weeks or less from now, our beloveth Etisalat will be re-branding… and I
hope it will be for the better since Etisalat have over 21million subscribers.