I-Life Digital Technology has launched the slimmest laptop
in Nigeria, ZED Air; reputed as the slimmest laptop weighing 1.53kg and 16.2mm
thin in Nigeria.
I-Life Digital Technology is a US-based manufacturer of
innovative range of computing devices
ZED Air is thinner than a wallet therefore a perfect
companion for the upwardly mobile worker, entrepreneur, and student alike. The
laptops comes bundled with the latest Windows 10 OS and internal circuitry and
long lasting battery life- up to 8 hours that ensures performance meets
endurance.

the ZED AIR is just 16.2 mm thin and at only 1.53 kg, equipped
with Intel Quad Core 1.8 Ghz Processor.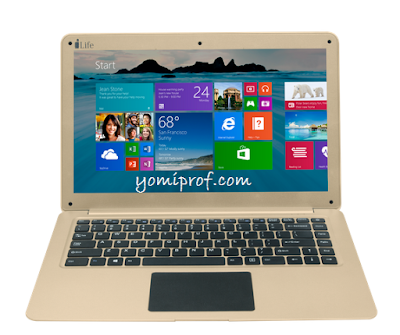 Technical Specifications
·
Series and
Family: ZED AIR
·
CPU: INTEL Quad
Core
·
CPU Internal
Clock Rate: up to 1.83 GHz
·
CPU Core Quantity: 4 (Quad Core)
·
GPU: Intel HD
·
Installed RAM
Storage Capacity: 2 GB
·
Internal Memory
Size: 32 GB SSD
·
Display Size:
14-Inch
·
Display
Resolution: 1366 x 768 pixels 16:9
·
Front Camera: 2
Mega Pixel
·
Interfaces: Micro SD, Micro SDHC, Micro SDXC, Micro USB,
USB 2.0, Wi-Fi
·
Interface Wi-Fi:
IEEE 802.11a/b/g/n
·
Interface
Bluetooth: Bluetooth 4.0
·
Interface USB: 2
x USB 2.0
·
Interface HDMI:
Mini HDMI
·
Interface Audio:
1 x 3.5 mm mini jack
·
Operating System:
Windows 10.1
·
Battery Current
Capacity: 10,000 mAh
Its available on Jumia from N79,990 and above.