Rumor has it that Nokia is warming up for the
release of Nokia flagship device that will feature all-metal design, sporting
dual camera lenses and a Snapdragon 835 processor.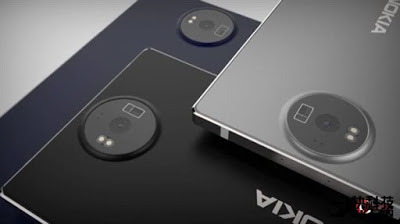 The source says this dual-camera flagship is
different from the other Snapdragon 835 flagship also scheduled to be released
later this year. And for the optics, Nokia won't be using Carl
Zeiss technology and Pureview imaging technology again. So we are expecting
something different and new.

For the spec, one of the flagship device comes
with big screen while the other small screen, 4/6GB of ram and 23MP camera
pixel. And for the pricing, its expected to go for $580 and $625 respectively.