Google assistant is the most talked about features these days. It is an
artificial intelligence which brings a Siri-like personal assistant to Android
smartphones. It is the features most Android users have been waiting for. You
no longer have to buy a Pixel phone to see the magic of this feature at work.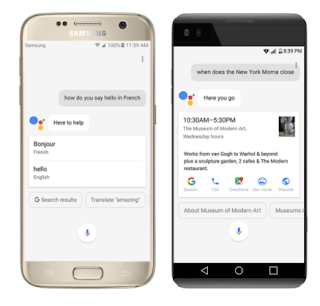 The feature first arrived on the Pixel and Pixel XL, but last week it was
announced that other Android phones would get the feature too.
According to Google, any Android smartphone running Android 6.0 or higher
with at least a HD display and 1.5GB RAM will receive the update, but that's no
guarantee that all phones with those specs will.
The update is gradually rolling our first of all to English speaking users
in US. As at now, One Plus 3 owners have started receiving the updates and we
are still waiting for the updates to get to other eligible devices.
Does your smartphone meet the criteria?