Social media giant Facebook is working on a laptop-sized
touchscreen" and be announced next year, according to
a report from Bloomberg
on Tuesday.
The device is being developed inside Facebook's secretive
Building 8 hardware lab, which is tasked with creating consumer hardware and
shipping it to millions of people.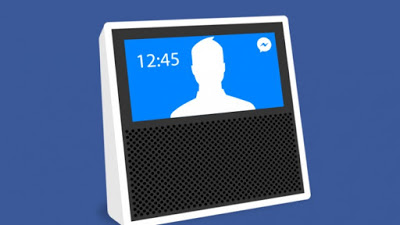 This will come with a touchscreen measuring between 13″
and 15″ diagonally, and might run a version of Android. It will feature a
wide-angle camera and AI-powered microphones and speakers. The device is said
to be in testing at the moment, including "in people's homes",
despite still being in the prototype phase.
Facebook is also working on an Amazon Echo-like smart speaker, per
Bloomberg, echoing a recent report from Digitimes that said the speaker is on
track to ship in early 2018.
Both devices will reportedly be powered by a Facebook voice
assistant that functions similarly to Apple's Siri. The new devices represent a
new phase in Facebook's hardware ambitions.
Via Business Insider