Purported LG fist 5G smartphone has been released online by Evan Blass. The image showcased the LG V50 ThinQ smartphone, which is expected to be LG's first 5G smartphone.
The leaked image features 5G branding and a triple-lens rear camera system.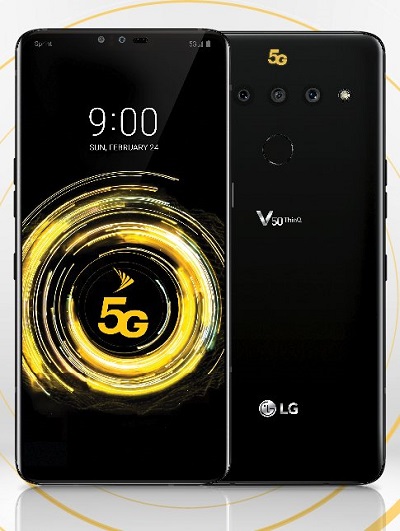 The V50 ThinQ is expected to be offered through Sprint, the fourth-largest mobile network in the US.
LG previously announced that its upcoming 5G smartphone will offer a Qualcomm Snapdragon 855 chip, as well as a powerful vapor chamber cooling system.
The smartphone will also include a 4,000mAh battery.
Apparently, most people are not yet ready in buying the first generation of 5G smartphone. The believe is that the 2nd or 3rd generation 5G smartphone will be better.