Pan-African media company Kwesé has acquired 'a significant
stake' in iflix, a Subscription Video on Demand (SVoD) provider that has
millions of subscribers. This deal promises to bring more content to the Kwese
platform.
Kwese
did not clarify what percentage of iflix's stake it
had bought as at the time this story was published.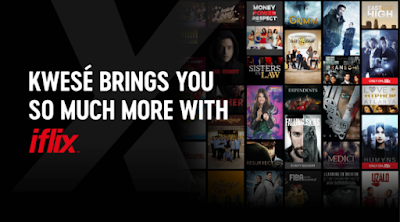 Kwese is part of the Econet Group, which also owns internet service provider
Liquid Telecom.
Iflix, which offers on demand streaming services not unlike US giant
Netflix, focuses on penetrating emerging markets. Iflix was officially launched in Nigeria August 2017 and iflix understand that data is life hence they make
their content data effective… You can watch 20min video with only 33MB.
The model of pay TV and SVoD partnership has been used by Naspers under DSTv
premium and Showmax services, where viewers on premium bouquets of the former
have access to the sVoD service as part of the package.
"The operating partnership will see iflix drive Kwese's go-to-market mobile
delivery in each of its territories," read the statement from the two
companies.