We are not done using all the web browser on google playstore, Amazon too is adding more to it. Even the firefox focus browser I downloaded month back, I hardly open it.
Amazon has announced a new web browser for Android called 'internet'. Internet is a basic, low resource browser for budget Android smartphones.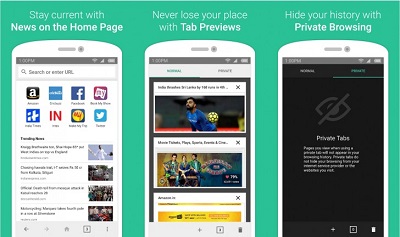 Internet browser is lighter than you can ever imagine, in which it really has only a handful of features. The homepage shows you your frequently visited websites and some trending news stories, much like Chrome. You can open multiple tabs and also use private browsing. And that's pretty much it, really.
Since its meant for budget android phones, Amazon made it just 2MB in size. At the moment, it is only available in india and some selected devices.
Where Can I Download Internet?
You can download it here
Is it just me, or do we see shades of UC Browsers in here?