Smartphone are not just becoming smarter these days but newer features are being introduced such as big display and bigger battery.
I am one of those who believe that the bigger the battery, the better the smartphone. Ulefone has introduced a bigger battery device called Ulefone Power 5 that can last you 7 days on a single charge. What this means is that you only need to charge the device 52 times in a year.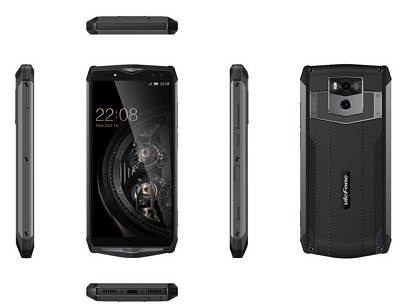 Before I proceed, how many times do you charge your smartphone in a year?
Ulefone power 5 is not just a smartphone with monstrous battery but comes with an advanced 5V/5A super fast charge support which can fill up the battery in merely 2.5 hours. Plus, the phone also features 10W fast wireless charge.
Ulefone Power 5 Specification
Ulefone power 5 comes with 6GB Ram + 64GB onboard storage, a trendy 6″ 18:9 all-screen FHD+ display for a much broader. On the camera side, the Power 5 comes with a Sony 21MP+5MP dual rear camera combo and a 13MP+5MP dual selfie camera for quality photos.
Ulefone Power 5 also comes with facial recognition system, side-mounted fingerprint sensor, shortcut key on the side, and the latest Android 8.1 Oreo.
Regardless of what you do with your smartphone, 13000mah battery capacity is a good buy for smartphone lovers.