WhatsApp the popular messaging app is about adding more features to the app dubbed group calling.
Facebook announced that it will launch group calling feature on the messaging app. The company said voice and video calling are popular on the messaging app, which makes group calling a logical next step.
The new group calling feature will allow four people to join a group call simultaneously. W hatsApp also announced that stickers are coming to the messaging platform, following the example of Facebook Messenger and WeChat.
Stickers are similar to emojis, but are often larger and more unique than the usual set of emoticons available by default to users.
WhatsApp Restrict Group Feature
WhatsApp is rolling out the Restrict Group Features currently to all whatsapp beta version 2.18.132 on Android, iOS and Windows phones.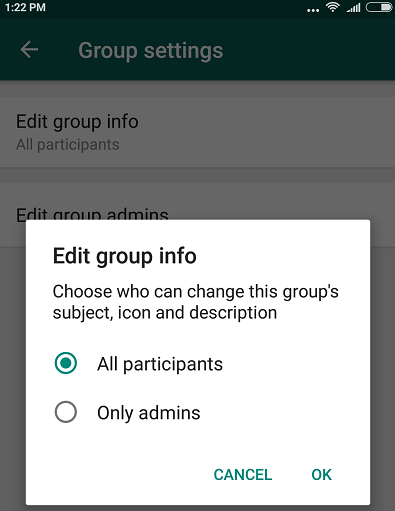 The Restrict group feature adds more Privacy settings to the group. It allows only the admins to edit the group description thereby restricting non administrator from modifying the group description.
In Admin Settings, the administrator can restrict who can change the group info.
Announcement:
This is another feature we are expecting in the next update.
What do you think?