Do You Have iTunes/Amazon Gift Card you wish to convert to Naira? Do you need good or high rates for your cards? Then we'll buy it and pay you in Naira within 3 min.
Why Should You Sell to Us?
Trusted! We've lasted more than you can think of.
We buy as much as, as well as, as low as you can provide
We give u the best rate for your hard earned money
Fast response! We reply instantly on WhatsApp
Fast Payment!
Call or chat us up on WhatsApp 08184732157 for a fast deal.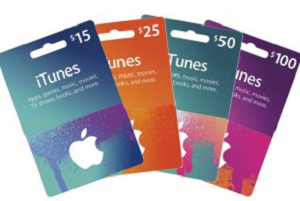 Those of you who are looking to get a cheap data plan but don't know where and how to, then you'll find this information helpful.
A smartphone without data is like a car without a fuel. We all need data that is why we try all we can to get you the cheapest data plans of all time with a trusted third party seller.
You can get;
Etisalat Data Plans
1GB for N700
1.5GB for N1000
1.75GB for N1200
2GB  for  N1300
2.5GB for N1700
3GB for N2000
3.5GB for N2200
5GB for N3200
10GB For N6500
Note: Validity is 30 days
MTN Data Plans
1GB for N600
1.5GB for 950
2GB for N1200
3GB for N1750
4GB for N2150
5GB for N2800
Note: Validity is 90 days
Glo Data Plans
2GB for N900.
4.5GB for N1800
7.2GB for N2250
8.75 for N2700
12.5GB for N3600
15.6GB for N4500
25GB for N7200
Validity is 30 days
How do I Get This Offer?
Call or chat us up on WhatsApp 08184732157 for a fast deal.
N.B: I have been dealing with this dealer for up to 3 years and I can recommend him to everyone. He's trusted and tested. Please if you have any issues at all with him, kindly let me know and I'll take it up from there.
*This is a sponsored post*