Personally, I don't use phone case nor screen protector. I love my phones to be left the way it is. I prefer the 'natural' feel of metal and glass even if the phone is a bit battered around the edges.
My first phone lived 3+ years looking nearly perfect, despite multiple drops on cement and tile, and even one drop of about 20 feet onto wood.  Second phone lived for just 7months before I ditched it out, also in nearly perfect condition.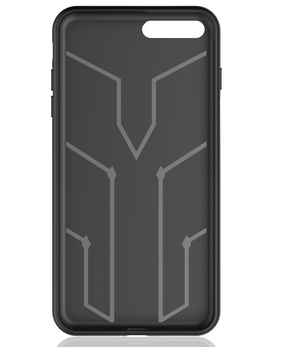 I'm reasonably careful with my phones but I still believe that without a case they would have small to moderate damage by now.
Types of Phone Case Owners
The first are the caseless people, like me. Phone case naturally makes the phone feel bulky which I don't like. This made me remembered my old xiaomi redmi note 3 battered around the edges but its tough metal edges have weathered life without case for good 4 years.
The second group see cases as accessories to express their personality, and don't give two hoots for protection. These people like to have phones that get noticed.
The Third set are those who can't do without using phone case. They hate to hold phones without cases… to them cases makes the phone last longer.
The fourth groups are the borderline paranoid's geek, who can't bear even the slightest flaw on their precious phones. These are intensive phone users who see the phone as a workhorse of a mobile computer, and so swear by bulky, tough armor cases that may save the phone in a fall.
The question is, do you think phone cases are necessary? Which group do you belong?