Like it or not, Flexible smartphones are the future and Google is betting big on that one.
Google has announced it is optimizing Android to account for a new form factor – foldable smartphones.
Google is enhancing its Android operating system to support foldable displays, combining interface changes with the operating system's existing screen continuity feature.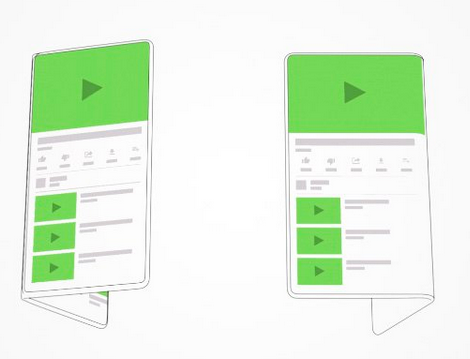 Screen continuity is an API used by Android apps to detect when the screen has changed in size or rotated and adjust their interface accordingly.
Support for foldable smartphone displays can be added to this API, leaving it up to developers to ensure that their applications properly implement this feature.
The blog post also mentions that more than one manufacturer is looking into creating flexible phones. Aside from Samsung, other makers such as Huawei, LG, Xiaomi, Oppo, Lenovo and Motorola are all said to be working on a version of their own and the new handsets will start showing up beginning from 2019.