If you are resident in Nasarawa, Benue, Enugu, Anambra, Edo, Ondo, Ekiti, Kwara, Niger , Kogi states and part of Abuja, then you may soon experience Telecommunication blackout.
Telecommunications services in Abuja and nine other states may be disrupted soon.
This followed the forceful shut down of facilities in Kogi State, due to disputes arising from unusual taxes and levies demanded by the state government.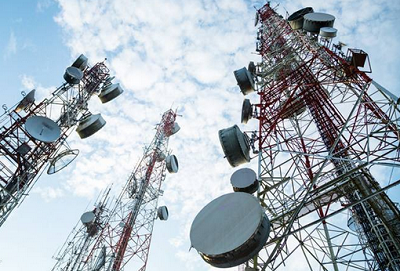 The payments, which are driven by the Kogi State Internal Revenue Service (KIRS), are for the Ministry of Environment and Physical planning, Ministry of Environment and Mineral Resources, and Kogi State Environmental Protection Board.
In the 10 affected states we have over 41.3 million subscribers which will be affected by the telecom blackout. Government, in pursuant of revenues, closed down some critical telecommunications sites belonging to service providers.
The issue started with the closure of three sites by Kogi States Govt, "but as at the weekend, the closure had affected 70 sites while 150 sites were already down as at yesterday."
The action will jeopardise communication services to security agencies, banks in the affected areas, the Nigerian National Petroleum Corporation (NNPC) and other critical agencies of government.