I love my existing browser but I'm just going to try this one out simply because its coming from Xiaomi.
Xiaomi new mint browser is a lightweight browser that comes built-in to MIUI, designed to consume fewer resources. Whether that's browser download size, install size, memory usage or data usage, it's a bit more frugal compared to some of the other browsers out there.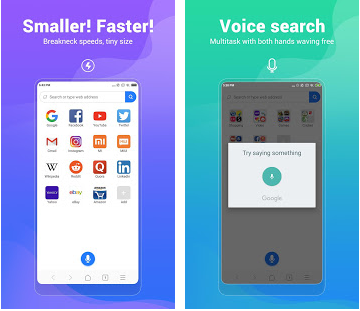 Though is not as rich in features compare to other browsers you are use to, but atlease it will help you save data.
There's a data saver mode provided that compresses images slightly to reduce data usage. There's no ad-blocker. It comes with default Yahoo search and Google.
Key Features of Mint Browser
Tiny Size: Low storage requirements and breakneck launch speed bring you online faster than ever before.
User-friendly Design: Our browser has no dusty corners. Find everything you need right when you need it.
Voice search: Multitask with your hands waving free!
Full-featured UI: Incognito & Reading modes, mobile data saving options, and more.
Mint browser doesn't come with annoying ads, notifications, obnoxious promoted content, and already bookmarked promoted content.
Mint Browser does include a night mode, a feature found on the MIUI browser. It turns web pages dark, making them much easier on the eyes at night.
Where Can I Download it?
You can download it for free on Google Playstore here.